Wordle Alternatives - A Comprehensive List (276 and counting)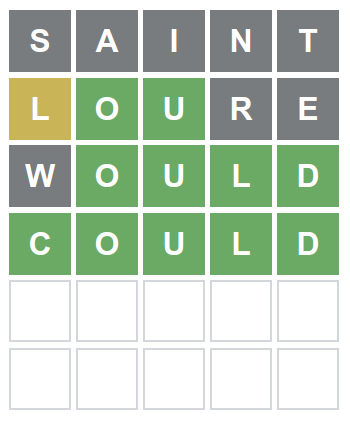 Wordle has taken social media by storm, complete with quite a large backlash against people posting a daily message with their latest attempt to solve a puzzle.
That last bit amuses me; it's not like Twitter is famed for deep and meaningful, high quality posts, so to complain about Wordle tweets is a bit like volunteering to sit in a bath of baked beans and complaining the food isn't Michelin star quality. It's a perfectly valid complaint, but a bathtub full of beans isn't where you go for high quality.
Anyway, as with all successes, a smorgasbord of alternatives and clones has appeared in the last few months. I should know, I made three of them. And some of them are genuinely brilliant. The idea of a combative Wordle still tickles me, and I love Absurdle as a result. They all have their charms.
But where a lot of of a thing exist, a list is needed, and I couldn't find one that reached double-digits. So here's my effort at compiling all of the Wordle alternatives into one list.
If you can get through all of these every day, you may be missing your true calling as a crossword designer.
Categories
Twist On The Theme
Wordles, Sir, thousands of them
Wordle in Reverse
Multiplayer
Maths Theme
Wordle With Different Words
Niche Wordles
Sweary Theme
Multilingual Wordles
Wordle In Different Languages
Wordle In Constructed Languages
Wordle In Ancient Languages
Wordle Clones
Joke Wordles
Non-Word Wordles
Wordle Tools and Helpers
Anything Else?
Other Lists of Wordle Alternatives
If your favourite Wordle alternative is missing, please let me know.