A Belated Plan for 2016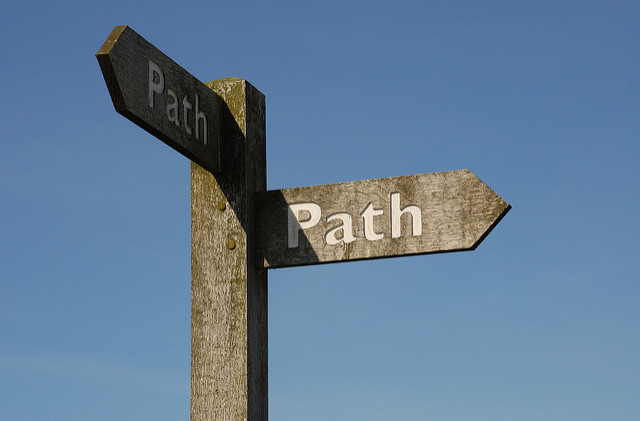 What's All This Then?
Since I started building websites for myself, I've done so in a pretty haphazard manner. I've built something shiny, announced it on my site and ... well, not much else. The building of the thing was usually my aim, and I was happy enough to leave things to their own devices after that and make some beer money from ads.
This blog is me taking my sites more seriously. I started by writing income reports and analysing my portfolio, and in March I set myself some basic goals for April, all intended to start building some momentum in my most promising projects.
That's been a great process, and I'm so glad I've done it. With a few weeks of writing here and introspection, I have a much clearer idea of what I have, what I earn from it, and what I should be prioritising. It's helped re-energise existing projects, and given me a huge boost to my motivation.
Still, this is all a bit short-term at the moment, and I need to be thinking about the bigger picture as well.
Where Would I Like To Be At The End of 2016?
My target revenue for the end of 2016 is a modest $2,000 per month. That's target revenue, on which I'm hoping to be taking around $1,500 of profit. And that target is about treble my current passive income. Although that's an increase of about 20% per month, I think it's quite achievable with the state of my current projects (which I would describe as chronically under-monetised).
Before the end of 2016, I have a limited amount of development time, and that time should be split (according to my own portfolio review) between at most four projects:

Readability-Score.com earns a reasonable amount each month from a premium subscription service. The site has been neglected but a new version is almost complete which I'm hoping will convert users to premium subscribers better.

Cheatography has a good level of traffic, and makes money through simple advertising. There are opportunities with the site, but first it needs to feel more active and I need to build a real community there.

ApolloPad is a really exciting project for me. It's something I find personally incredibly useful, has a clear and obvious monetisation strategy, and already an enthusiastic userbase. It's not charging users yet, and needs a considerable amount more work completing before that's an option.
Added Bytes is my web development company, and makes a small passive income from the sale of Magento extensions. It's not a huge piece of passive income, but could perform better. I have maybe a dozen more Magento extensions in near-saleable state, which would need some tidying and packaging but could be launched reasonably quickly.
I would prefer not to be reliant on a single site for income (though it's more important that I hit my targets than I do so in any particular fashion). I think a target for revenue for each site along these lines is probably a decent split:
| Site | Monthly Revenue |
| --- | --- |
| Readability-Score.com | $1,000.00 |
| Cheatography | $500.00 |
| ApolloPad | $300.00 |
| Added Bytes | $200.00 |
| Total | $2,000.00 |
So What's The Plan?
The Readability-Score.com redevelopment is my immediate priority. It's nearly finished, and I think the site will benefit from it significantly. The current design, conversion process and the tools themselves are not up to the standard I'd like them to be, and it's not a huge project to improve the site.
2016 Target: Complete and launch new version of Readability-Score.com by April 2016
Similarly, the development of ApolloPad is near the top of my list for 2016. It's a great project, with a tremendous community, and it's been well received so far and looks to have the potential to earn well.
2016 Target: Complete round 2 of ApolloPad development and exit beta (and start charging for usage) by August 2016
After that, improving the monetisation of Cheatography is next on the list. It's not doing terribly, but I dislike having advertising as the main source of revenue on the site, and would really like to build a system which allows for revenue sharing with content creators based on the quality and usage of their work. Making changes here isn't so simple - I don't even have a firm vision of what the monetisation of the site looks like at this point.
2016 Target: Create and implement monetisation strategy for Cheatography by December 2016
I have some low-hanging fruit in Added Bytes, with a dozen or so Magento extensions ready to add to the existing set. They all need a little attention and some packaging, but they are already written so it seems sensible to make use of them! I can also look at porting them to Magento 2, although I think I'll wait for 2017 before starting that process.
2016 Target: Release one new Magento extensions per month starting in May for eight in total by December 2016
My remaining sites (see the portfolio run-down for the full list) aren't going to get any love this year, but I want to have a clear idea of my plans for 2017 well in advance of the end of the year.
2016 Target: Confirm plan for 2017 by November 2016
Finally, I have not had the best start with hiring someone to help run Cheatography, and I'm wondering whether a better plan would be to hire someone for more time but in a broader role - not just to build the community on Cheatography, but also to develop content for the rest of my portfolio, especially ApolloPad and Readability-Score.com. By the end of the year, that would be a role I'd like to fill.